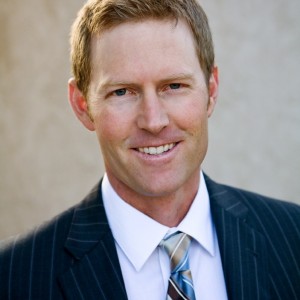 Sharm is a dedicated real estate professional who brings to Surterre Properties experience and professionalism. He has an extensive knowledge of the local real estate market and is committed to marketing, selling, and successfully closing properties.
His superior work ethic and devotion ensure that his clients will receive excellent representation. Sharm has always concentrated on creating lasting relationships based on trust and respect. His business is built on referrals, so he treats every single transaction as the most important.
His word and performance will speak for themselves, as will his satisfied clients. Sharm believes there is no better place to live than San Diego and he is excited to share his enthusiasm about the city and to help his clients successfully purchase and sell real estate.
Specialties and Services
Luxury and Golf Properties
Vacation Homes
Rental Property-Vacation Rentals
Investment Properties
Short Sales – REO
Buyer and Seller Representation
Testimonials
"There is no one else that I would use. Sharm is honest, trustworthy, forthcoming and efficient. He handled six transactions for my family and me over five years and I recommend him to everyone. He made the entire process stress free. He's just wonderful."
"We were looking for a very specific horse property and, although it took a little more than a year to find, Sharm's honesty and energy were impeccable throughout the process. He was always willing to go out and see properties and he did massive amounts of research on wells and permitting and everything else we needed to make this purchase happen. Sharm was great and the year-long hunt was worth it when we found the property we were searching for."
"There is no one more responsive than Sharm. When I was transferred from San Diego to Texas, we needed to list our home and list it quickly. We were in Texas and we called Sharm on a Saturday afternoon about listing the property. It was listed Saturday night, he hosted an open house on Sunday, and when we returned Sunday night, Sharm had three offers for us. Needless to say, we think he's the absolute best."
"My husband has never been a fan of high-pressure salesmen, so when the previous agents we had tried out pushed Brian to his limit, we contacted Sharm. His no pressure, relaxed approach was exactly what we were looking for. He listened to our needs and found us exactly what we were looking for."
""When we decided to move to Texas, Sharm handled the sale of our home and he did an excellent job. We moved before the house closed, so Sharm took care of the house while he finished the sale. He's a very genuine guy and it was a great experience."-NC"
"We initially listed our house with a popular Agent who lived in the neighborhood without success. When the listing ran out we re-listed it with Sharm. Incredible! From his descriptive writing to his wonderful photographs and professionalism, the whole process was fantastic and we sold our house immediately! We had multiple offers at an even higher price, and his attention to detail and demeanor were exactly what we needed. If you're selling your home, I highly recommend you list it with Sharm!"
Sharm was recommended by a colleague during our move from Orange County to San Diego.  Within days he determined our needs and found my family the perfect house...before we even knew it was on the market!   Thank you Sharm for going above and beyond to make our transition seamless!
Sharm did a great job guiding through the purchasing process in the Carlsbad area. We were not familiar with the different neighborhoods, and he helped us find a home that fit our needs. Thanks Sharm!