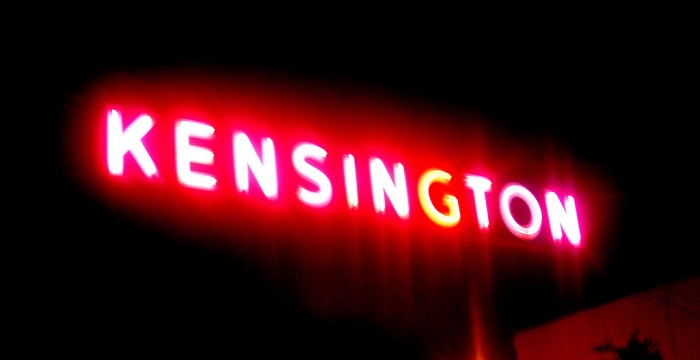 Kensington
Kensington is one of the three mid-city urban neighborhoods that whose main thoroughfare is Adams Ave.  Its borders are defined by Interstate 15 to the west, Interstate 8 to the north, Fairmount Avenue to the east, and El Cajon Boulevard to the south.   It is at the eastern end of the strip that begins with University Heights at the western end, with Normal Heights in-between. Of the older urban neighborhoods in San Diego, it is one of the most desirable to live. Like its fellow 'hoods, it is distinguished by the classic neon "Kensington" sign that spans Adams Ave.
Many street names in the community have English (or New England) origins, as does the name Kensington itself. The residential area has an impressive collection of Spanish Revival style homes, this being the most popular style in San Diego during the late 1920s when much of Kensington was built out. Architects Cliff May and Richard Requa built important homes in Kensington, and Requa, in particular, had a profound influence on the architecture and character of the Kensington neighborhood.
Like the other appealing neighborhoods in town, Kensington is a great, compact walking neighborhood. Just stroll through the winding roads north of Adams and admire the homes that exude character. Take in the 3-block business district along Adams of local businesses, shops, bars, and restaurants.